The Sandstone Way Ultra 2016 offers runners an opportunity to run this brand new 120 mile Way Marked Trail. The Sandstone Way route runs from the very top to very bottom of Northumberland. Starting in Berwick Upon Tweed and finishing in Hexham. The Sandstone Way has been developed as a Mountain Bike trail that is designed to be ridden in three to four days or 2 days by the "fit and fast." If ever there was a statement to get an ultra runner going then that is surely it. The Sandstone Way full course also provide 4 UTMB points.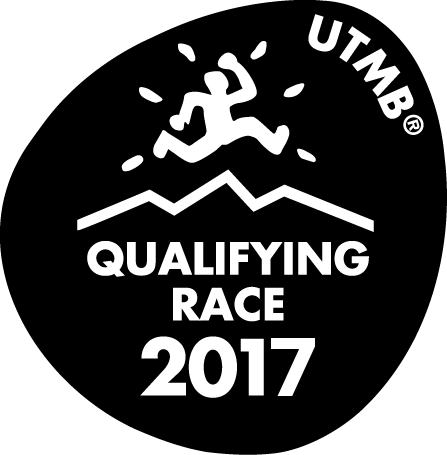 Race Vital Statistics
Course Records
| | | | |
| --- | --- | --- | --- |
| Male | Neil MacNicol | 2016 | 23:20:35 |
| MV40 | Neil MacNicol | 2016 | 23:20:35 |
| MV50 | Richard Parker | 2016 | 28:16:17 |
| Female | Patricia van Rooyen | 2016 | 31:20:20 |
| FV40 | Patricia van Rooyen | 2016 | 31:20:20 |
Race Information
List of people in the race
Information about Race Day
Mandatory kit to be carried at all times.
What you can and can't do in a race.
How to get to the race and where to stay.
Information of payments, refunds and waivers.
Free race photographs and results.
Trails, Paths & Roads
Race Location:
Northumberland National Park, North East England
Click here for all 2016 Photographs
General Information
Entries
The race opens for entries on 25th November 2016. There will be 100 places available for the race.
The entry fee is £120, and includes a gpx tracker.
Enter Now
GPX trackers
All entries include a GPX tracker. Please note that is not a navigation aid, but is a safety feature included on all our ultras, to enable runners to be tracked in real time. So if anyone gets lost or goes of course, then we can advise. The real benefit of the trackers to you though, is they enable your friends and family to track your progress online. Either from the comfort of their armchair, or by making it easier to find you so that they can cheer you on as you run past.
GPS Navigation
If you are worried about getting lost on this fully way marked course, or struggle to navigate in the dark. Then you can also a hire GPS navigation device as part of your race entry. Or hire one via our online shop.
Qualification Requirement
All entrants must have completed a race of at least marathon distance within the time limits for that race. The race should have been completed within the last 3 years. If you have not run a race of least marathon distance, but will be running one before this race takes place, then you can enter in advance.
Cut Offs
The race must be completed within 38 hours. There are additional cut off times for the checkpoints. Please see the Checkpoints page for further information.
Start/Finish Area
Start
Finish

Race registration will be at Berwick YHA in Berwick.

Berwick YHA,

Dewar's Lane Granary,

Berwick-upon-Tweed,

Northumberland,

TD15 1HJ

Map for Berwick YHA

The race finishes at Hexham Rowing Club.

Hexham Rowing Club

Tyne Green,

Hexham,

Northumberland,

NE46 2HF. (for Sat Nav)

Map for Hexham Rowing Club
Route & Course Markings
The route follows the Sandstone Way markings and does not deviate from the official route. A guide to the markings used can be downloaded via the link below.
Sandstone Way Route Guide
A full course route and supporting gpx files can be found below. It is also part of the mandatory kit requirement to carry the official route map, or supporting OS maps.
Awards
All entrants get their race t-shirt, if they enter at least two weeks before the race. All finishers get a race medal.
The are also prizes for the categories shown below.
| Senior | 40-49 | 50-59 | 60 plus |
| --- | --- | --- | --- |
| Top 3 Males and Females | Top Male and Female | Top Male and Female | Top Male and Female |
Aid stations/Check points
There will be 10 fully stocked check points. Check points will have as a minimum: water, coke, chocolate, bananas, jelly babies, nuts, fruit, crisps and savoury snacks. There will be food and hot drinks at the finish.
A full list of checkpoints can be found
here.
Drop Bags
Three drop bags will be allowed. The first will be at Wooler, the second at Rothbury and the third at Bellingham.
Please keep the drop bags to a reasonable size. (A carrier bag size at most). Don't put too much food and drink in there as many people, end up not using most of what they put in their drop bags. Drop bags MUST be clearly labeled, write on your name/number and drop bag location.
Drop bags are not returned or taken to the finish if unused. So please do not put anything in that you would want back!
Finish Bag
We can also take items taken to the start back to finish ie keys, wallets, warm clothes. These should be put in a bag labeled finish and also have your name on the bag. Again please remember that space is limited, so only fetch essential items to the start with you.
Crew & Pacers
Runners are allowed a support crew and pacers. Pacers are not allowed to carry any of the mandatory kit for the runner they are pacing.
Medical
All of the check points have basic first aid facilities. If you suffer an injury or accident that warrants direct medical attention and you are not able to get to an aid station, then please phone one of the race directors(07734309500 or 07984307900). If you have no phone contact, ask any runners or members of the public that pass you to relay the message.
If you are injured but able to walk, please make your way to the nearest check point. If you suffer a severe injury, encounter someone in serious difficulty or are in any doubt at all please call 999. If you are on/beside a driveable tarmac road then please ask for the Ambulance service. If you are not by a drivable road then please request the Police and request Mountain Rescue.
Nearest local hospital
Hexham General Hospital, Corbridge Road, Hexham NE46 1QJ. 0344 811 8111
Mandatory Kit
Whistle
Head torch(with spare batteries)
Survival bag
Compass
Official Sandstone Way Map or equivalent paper based maps
Hat and gloves
Waterproof jacket
Waterproof trousers
Minimum of 500ml water
Emergency food/sport bar
Personal cup
Mobile phone number of the race directors +447734309500 (Tim) +447984307900 (Garry)
Fully charged phone
Wear high visibility clothing
Flashing LED lights for night running
Course Map